The following is the progress report received on August 14, 2001 from Shree Pareshbhai Lad. The photos are of the computer centre inauguration ceremony held on April 29, 2001:
"Namaste Champakbhai,
        SPIEA Surat Centre is running under my guidelines at the hall of Shree Radha-Krishna Temple in Surat.
         Shree Radha-Krishna Keravani Mandal is a trust which has been providing sishyavutti (student help) to poor students for the last many years. Under this trust I, Paresh Lad, is looking after the  SPIEA Surat Computer Centre which was inaugurated on 29th April 2001. A total 76 students have completed basic computer course now. Another new student of batch will start training after 15th August, 2001. We get a tremendous response from our samaj. Many samaj people are getting  advantage of learning basic computer technology at a minimum fee as per the guidelines of SPIEA and Prajapati Vishva Ashram.
On a personal note, I am a Computer Science graduate and a native of Surat. I have my own computer business in Surat for the last 8 years.
Aavajo
Paresh Lad,
Vice President, SPIEA and in charge of Surat Computer Centre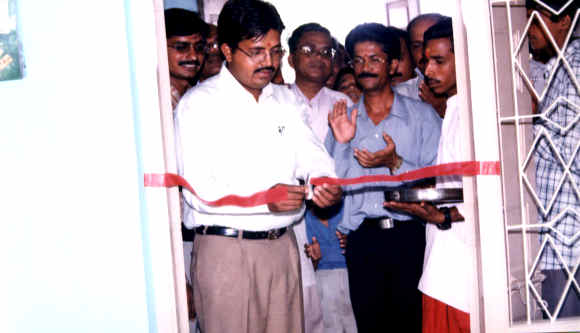 Shri Kamleshbhai Dineshchandra Prajapati, President SPIEA, cutting ribbon at inauguration of Surat Computer Center.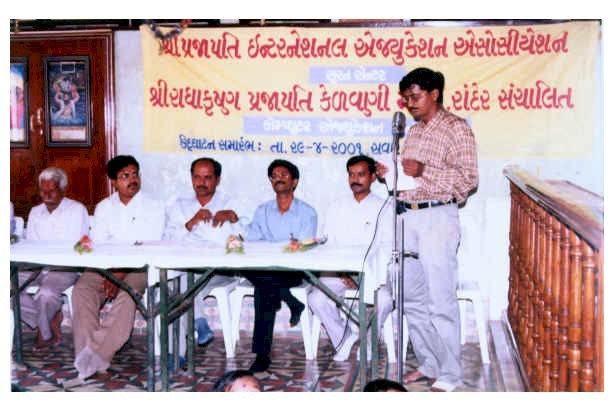 Shri Pareshbhai Lad, Vice President SPIEA and manager of Surat Computer Center speaking at inauguration ceremony.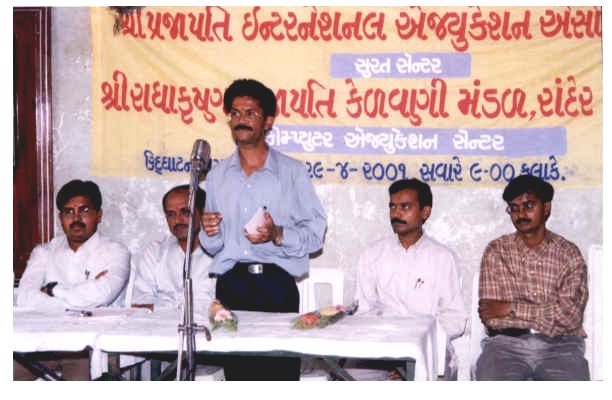 Shri Kiritbhai Mistry, Board Member SPIEA, speaking at inauguration ceremony.