PVAF WEEKEND PHOTO-NEWS FOR THE FIRTST WEEKEND OF vikRm NEW YEAR 2067 and Divaalii which may be over 900,000 year old humankind celebration .....
Posted by Vishva News Reporter on November 5, 2010

.

.....FROM SERIOUS TO ABSURD....

.....PHOTOS GIVE WEEKLY NEWS WORTH THOUSAND WORDS...
.....and PVAF short-liners liners for those who must read.....
.....In today's hectic job, job and more jobs life-schedule,
oftentimes we get very less time to laugh...
BUT LAUGHT YOU MUST WITH SOME



.

....OF THE FUN AND GAMES AND SERIOUS KIND TOO....


....AND OF THE WEIRD KIND MAY MAKE YOU CRINGE...



.

....we Surf the internet Globe to bring you
a constant variety of
insanity, stupidity and absolute proof that:
"humankind has not evolved
quite as much as we would like to think..."



....A Divaalii AND NEW YEAR WISH
IN SPACE AGE INDIA....

....TOP WIERD, HILARIOUS
BUT UNBELIVALBLY STUPID AND UNEXPLAINED
PHOTO NEWS OF THIS WEEK....
Canadian Globe and Mail
WOW...AN AWARD WINNING DISGUISE
of an Asylum-seeker's from Hong Kong in custody in Vancouver....
...the unidentified man is believed to have swapped Air Canada boarding passes with a 55-year-old American citizen in Hong Kong to fly to Vancouver, Canada on October 29, 2010...also used an Aeroplan card as his identification to board the flight...but was nabbed by the cabin crew who noticed younger looking hands on a man with old face..Air Canada is in trouble for "security and safety breach"....
NewsComAu
......ROBONAUT-2 CREATED BY EARLTHLINGS
ARE LEAVING THEIR CREATORS BEHIND
FOR THE PROMISED LANDS IN SPACE FOR HUMANS....
....but humans are smart...they are sending only the top half of
this Robonaut 2 to the space station ...
....legs to follow if there is no take over rebellion
as happened with
Cylons
in
Battlestar Galactica
hi-sci TV serial....

The $2.5 million mechanical and electrical marvel that NASA, Robonaut 2 - affectionately known as R2 - is hitching a one-way ride with six human astronouts to the International Space Station this first week of November, 2010 aboard the final flight of space shuttle Discovery. Robonaut 2 duties: cleaning; assisting repairs in spacewalks; handle emergencies like toxic leaks or fires.
Please click on the next line to smile more and wonder about the evergreen unpredictable human species you belong to on this weekend.... find out what will humans will do next....
---
....CONTINUE SMILING AND ENJOYING ......
COURTESY OF GOOGLING UNLIMTED...
.
WalYou

.....AND WHAT YOU SEE COULD BE A REAL LIFE ILLUSION/DELUSION....
....just like the photo below....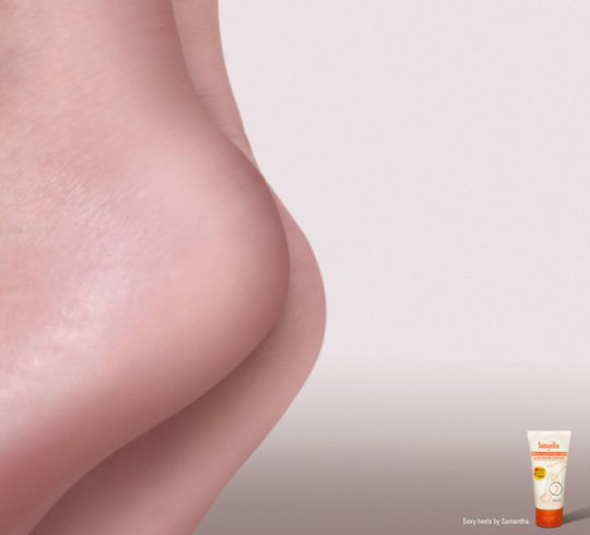 MoIllusions


.....IT'S NOT WHAT YOU THINK....
.....this is an ad trying to sell some sort of lotion you put on the heels of your feet....



.....AND ON THIS LINE OF THOUGHT.....


NOW LET US VISIT THE ILLUSION/HALLUCINATION
THAT HAPPENED IN USA NOVEMBER 2010 MIDTERM ELECTION....


ON NOVEMBER 2, 2010
MORE THAN HALF OF AMERICAN CITZENRY
AGAIN VOTED WITH THEIR FEET
RATHER THAN WITH THEIR BRAINS ...
....as they did in 2005 to re-elect President George W. Bush to his second term....
WildManHangout
HOW COULD AMERICANS DISCONNECT WITH
THE ONLY USA PRESIDENT IN LAST FEW DECADES
WITH SO MUCH INTELLIGENCE AND
POWER TO CONVEY THIS INTELLIGENCE....

....but equally important is
how could such an intelligent President disconnect with his citizenry...

IT'S JOBS AND MORTGAGE PAYMENTS STUPID...

...but here is a chance for both to re-connect daily:
,,,,First came the commemorative coins, then the T-shirts, chia Obama, and then the plates. Now, something for the rest of us…Obama toilet paper….for the only eye that will be glad to see him!

PHOTO BELOW IS WHAT

FINANCIALLY TRUAMITIZED PRE-OBAMA USA CITZENRY
SAW OF OBAMA IN NOVEMBER 2010
MAINLY BECAUSE OF
GEORGE W. BUSH-CHENNY-RUMSFEILD
8 YEARS LEADERSHIP OF
2 UNNECESSARY WARS OF
UNNECESSARY HUMAN SUFFERING
plus
ECONOMIC MELTDOWN
EXTENDING WORLDWIDE
due to
PUBLIC PURSE MANAGMENT

by
hubris + ignorance
supported by
revenge and greed
WeirdManHangout


......AND USING WORLDWIDE AND AT HOME THIS WEAPON....

....BUT ACTUALLY IT IS GOP ILLUSIONED INTO BEING A BIGGER UNKNOWN GRIP THAN ITS 2008 DEBACLE...

WeirdPlace
......AND THIS GOP 2010 TALENT EXPOSED NAKEDLY
COULD BE UTTERLY USELESS.....
WildManHangout
B9UKCom
.....WOULD YOU LIKE
BED AND NECKFAST WITH GIRAFFE...

No kidding...
Giraffe Manor is six-room hotel in Kenya where guests can feed eight rare giraffes.
HighEna
....BEFORE GOOGLE GOD WAS ALWAYS WATCHING YOU...
.....and of course without ever embarrassing you to the entire world....
...BUT NOW GOOGLE AND GOD BOTH ARE ALWAYS WATCHING YOU...
....AS YOU CAN SEE IN THE ABOVE LIVE ACTION PHOTO...
AND YOU MUST THINK YOUR ARE SEEING IN A THIRD WORLD NATION..
.....BUT SURPRISE YOURSELF...
....Google not only watches you but also shows what it sees
to the entire world with Google street maps...
Even if you get caught short like this lady did in Madrid, Spain....
.....NOW MONKEYS SHOULD GO FOR
A CLASS ACTION LAW SUIT
AGAINST TOBACCO COMPANIES AND ALL HUMANS....
....and humans have a lot of monkeys among them to take up the lawyering ....
....because humans do as humans see
captured in the photo below...
Soft&Precious
....NOW THIS IS "LIKE MOTHER LIKE DAUGTER"
BUT ONLY IN POLITICS...
....as Chelsea Clinton must have broken the heart of Bill and Hillary Clinton
when this year she refused to have the wedding guests and food of her own choice although wedding was paid by her parents....
..

AutoBlog
..AND NOW WE HAVE TO END HERE
FOR US TO GO AND
KEEP ON CELEBRATING THIS WEEND'S

Divaalii
AND
vikRm
NEW YEAR 2067 IN vEDik LIFESTYLE....

.....and may be we can cheer up even Obama
joining in the celebration at White House....
AFTER ALL THEY WON BUT LOST FOR THE NEXT ONE
BECAUSE I HAVE THE EXECUTIVE VOTE!!!!!!...
.....just joking...may be not...
SepiaMutiny

It would definitely have been some sight if the Hindu Priest, Narayanachar Digalakote, had gone "Kali Ma" on Obama. Some probably expected it. Here is Fox News' picture of the day from that day. Fox News viewers enjoy pictures of Obama bowing.

FunMunchCom
........AND NEVER SAY
WHAT WILL THE HUMANS THINK OF NEXT....
EatLiver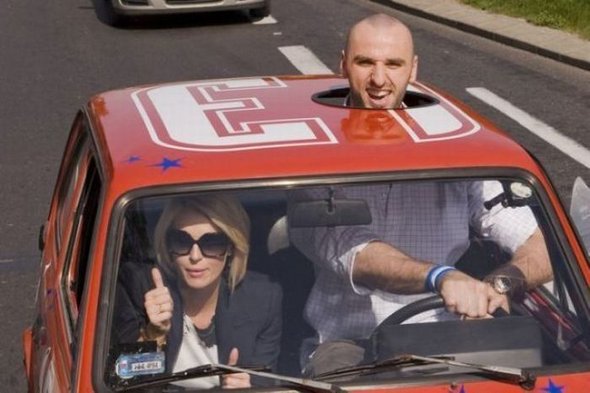 ChillOutPoint
ebaumnation
....TOGETHER FOREEVER...EVEN HUMANS DID IT 6000 YEARS AGO....
....Archaeologists in Italy have unearthed two skeletons locked in an embrace
thought to be 5,000 to 6,000 years old .


THERE YOU GO...WHAT CAN I SAY ABOUT HUMANS...


..... FOR SURE...BYE TILL WE FIND MORE NEXT WEEK....
There are 0 additional comments.
Send your news items to be posted to news@prajapati-samaj.ca.