FLASHBACK TO 2001: BILIMORA SAMAAJ AWARDS EDUCATION SCHOLARSHIPS
Posted by Bhavin Champaklal Mistry on January 6, 2002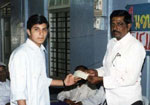 Bilimora Prajaapati Vidhyarthi Ashram, now in its 50th year, has been running an education scholarship program called Vidhya Sahayak Fund. Through this program. partial financial assistance is given to students who are financially strapped to continue their studies at university levels.....There was a news item of 3 education scholarships being awarded....now you can see some photos of the award ceremony..... 
---
From: Prajapati Vidhyarthi Ashram [mailto:prjash@rediffmail.com]
Sent: Sunday, April 08, 2001 11:50 PM
Subject: Photograph of Vidhya Sahayak Fund Ceremony in March 2001.

Namaste,

Here we are sending some photograph of Vidhya Sahayak Fund. 

Dr. Kamleshbhai Prajapati
Mr. Narendra Lad.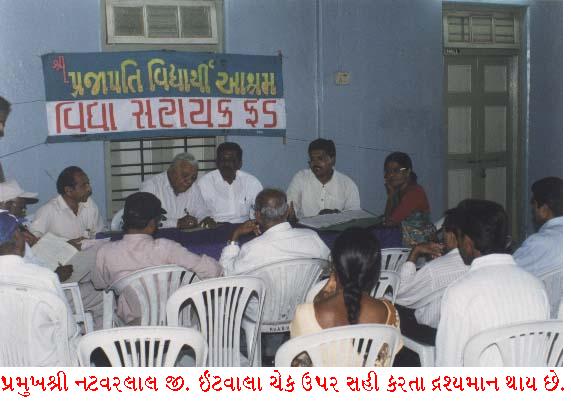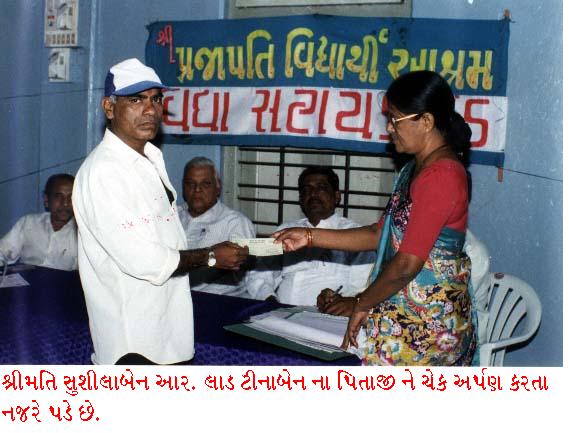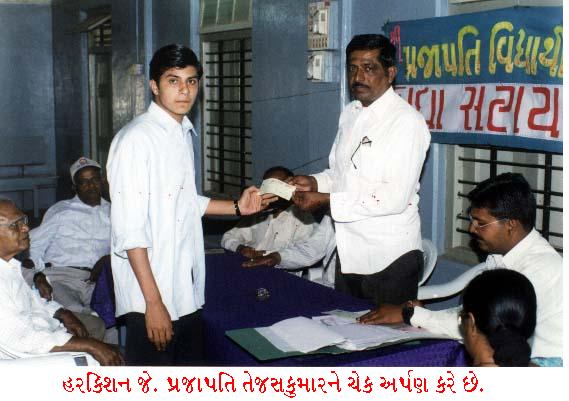 There are 0 additional comments.
Send your news items to be posted to news@prajapati-samaj.ca.