Bilimora Prajaapati Samaj requests an appeal for funds to renovate Bilimora Praajapati Aashram
Posted by Bhavin Champaklal Mistry on May 24, 2002
Bilimora Prajaapati Samaj building requires extensive renovation. An appeal for the funds is being requested. Bilimorian can send the donation to Bilimora Samaj attention Shree Natwarlal Bhai Intwalla.

---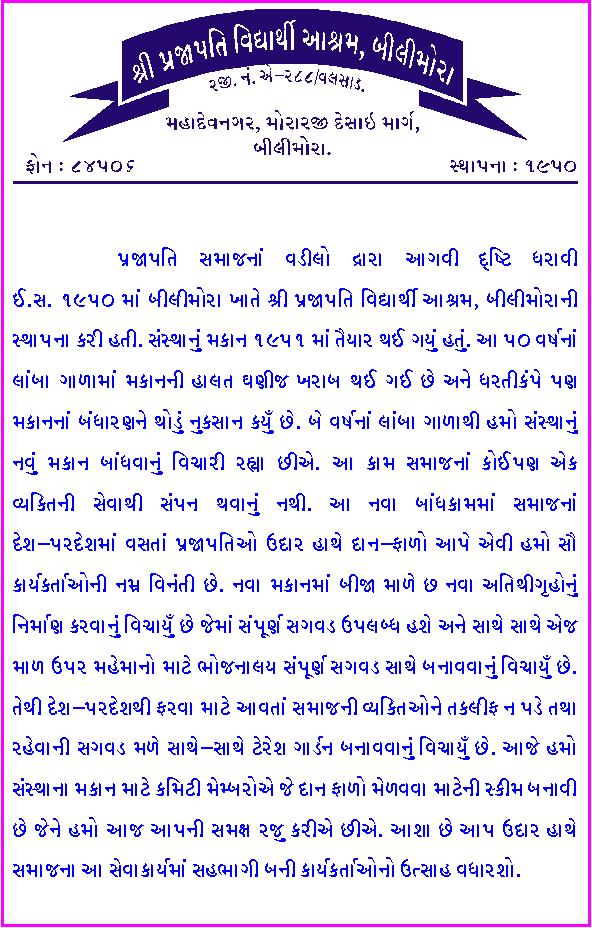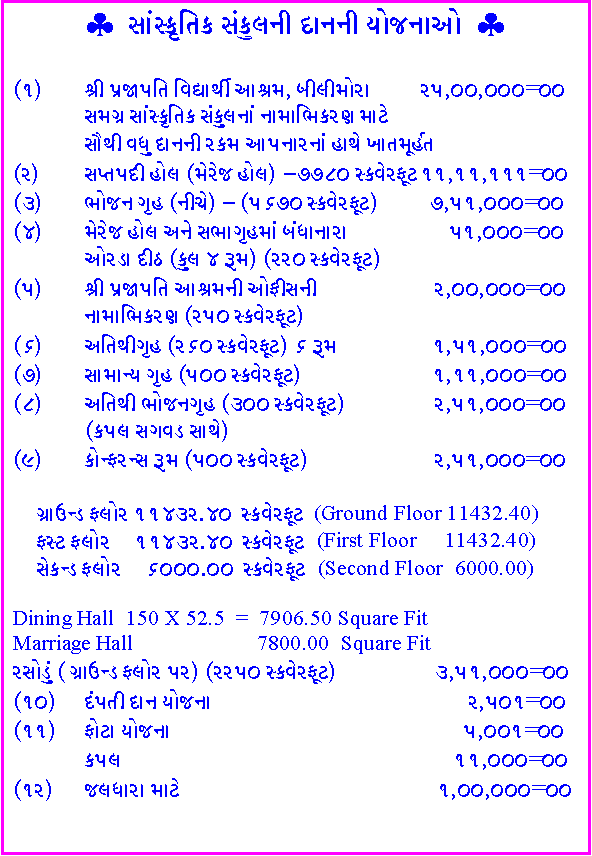 There are 0 additional comments.
Send your news items to be posted to news@prajapati-samaj.ca.